Buy Side Brief: Companies that have been oversold on the correction?
---
Sean Fenton, Tribeca Investment Partners
There is some valuation support emerging although there has been an increase in the risk environment and some concerns around growth.  China appears to be slowing more rapidly as it attempts to rebalance its economy away from a heavy reliance on manufacturing and infrastructure investment, resulting in falling commodity demand and weaker growth for many emerging markets and commodity exporting countries.  This may drag on domestic growth.  APRA's new capital rules are impacting bank profits and there are also signs the housing market is topping out. As such we are inclined to look overseas for value opportunities.  Ansell's  (ASX:ANN) share price has come back significantly recently and now trades at a material discount to the market.  It has a diversified business providing protective wear for the industrial and health segments with broad exposure across the US, Europe and emerging markets.  It disappointed at its recent result around currency hedging and tax changes although there was also pressure on growth in emerging markets.  It has enough organic growth with new product development, accretive acquisitions and exposure to the US economy to give us confidence at the current low valuation.
James Williamson, Wentworth Williamson Partners
Recently we had the opportunity to buy back into one of our preexisting ideas - Transfield Services (ASX:TSE). We know the business quite well and had previously owned and sold out on the Ferrovial Servicios S.A. $2.00 per share bid late last year at a substantial profit.  This year controversy and uncertainty relating to the Welfare and Garrison Support Services provided for the Department of Immigration and Border Protection resulted in a significant share price decline. At the current price, we believe the company is a good investment again, trading on a low multiple of free cash flow with falling debt, sector diversification (especially away from mining), contracted revenue and a strong management team.
David Allingham, Analyst, Eley Griffiths Group
The small cap sell off has been far less aggressive than the correction the bank heavy large cap indices have had, with many small cap stocks still trading near highs. Trade Me Group (ASX:TME) is a stock that has done well through a tough market and is positioned to continue its outperformance.  After a two year earnings downgrade cycle consensus forecasts now look achievable, giving investors the impetus to refocus on the company's strong cash flow generation, long term growth options and capital mgt potential.
---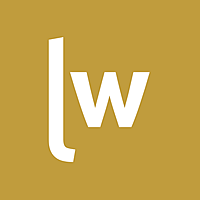 Livewire Exclusive brings you exclusive content from a wide range of leading fund managers and investment professionals.
Expertise